GRI is on a continuous journey to strengthen its natural rubber farmer base as well as support the growth of farmer communities through its GREEN X Circle initiative. Monaragala District in Sri Lanka is one of the prime rubber-producing areas in the country. Thus, to enhance collaboration and connection while focusing on sustainability principles, GRI opened its latest rubber collection centre in Buttala in the Monaragala District on April 23, 2021.
The establishment of GRI rubber collection centers provides noteworthy benefits to the rubber farmer community, where GRI focuses on forming a close relationship with the farmers, ensuring a fair price for natural rubber as well as providing capacity-building programs to enhance the yield and sustainability of the rubber produced. Dr. Mahesha Ranasoma, CEO of GRI, explained at the opening, "We are not only purchasing rubber, but we are also fostering a greater aim, which is the GREEN X Circle. Through this initiative, we connect the rubber farmer to the crop farmer, who is the end-user of the GRI Agricultural tires both in Sri Lanka and globally. We manufacture the tires using the rubber produced by the rubber farmer, and the crop farmer uses the tires to produce his harvest, which in turn is consumed by us as food. The GREEN X Circle is a sustainable ecosystem that brings all stakeholders together."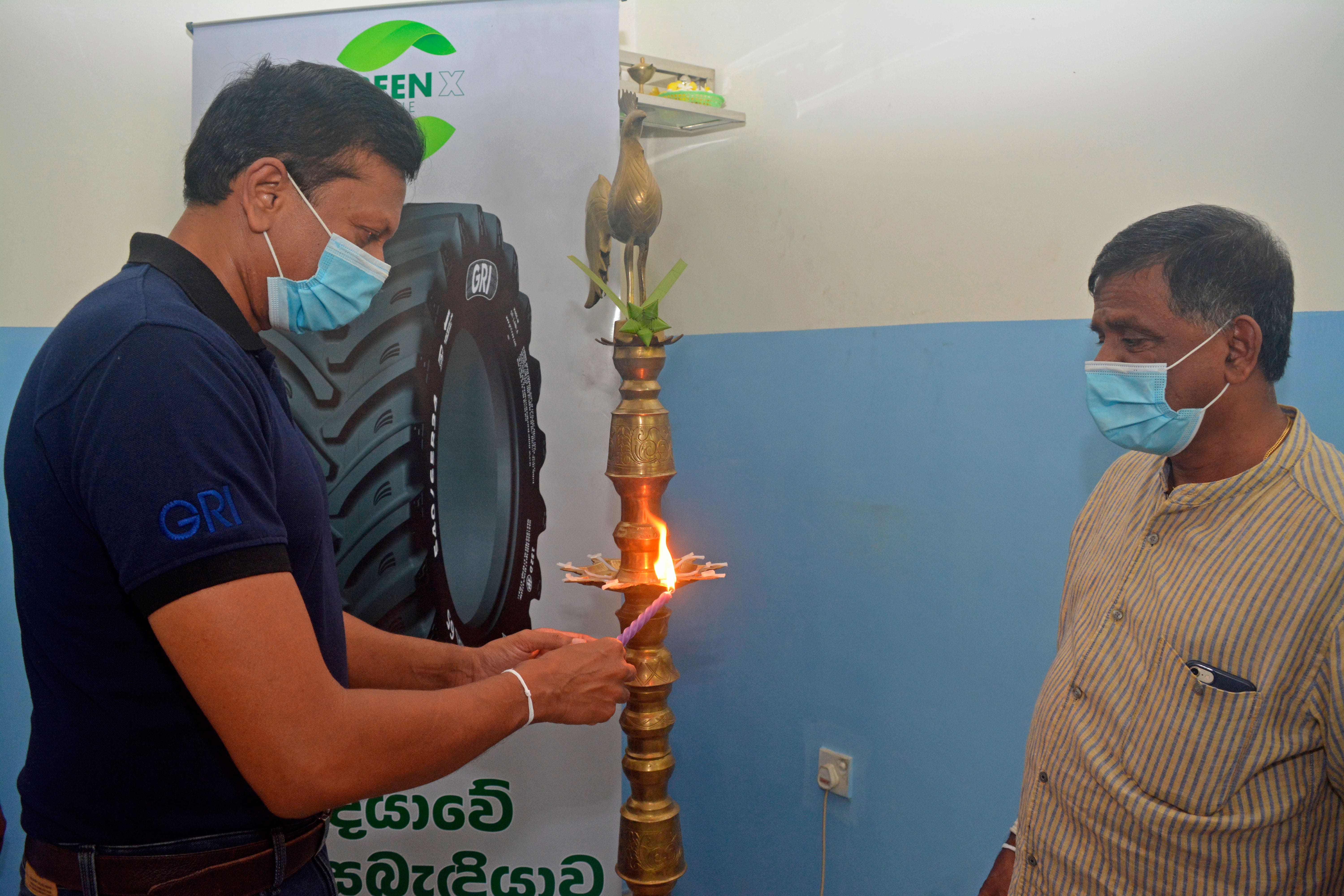 GRI CEO lighting the traditional oil lamp
The GREEN Circle initiative includes GRI, rubber and crop farmers as well as tire dealers, who are the intermediaries. In this manner, the GREEN X Circle ecosystem supports multiple communities, where the relationships formed are mutually beneficial.

GRI works together with the Rubber Research Institute of Sri Lanka (RRI) to provide training programs and build the capacity of natural rubber farmers. Programs include the teaching of sustainable practices, efficient rubber tapping techniques as well as the correct farming methods to ensure that the natural rubber farmers have increased yields of high quality.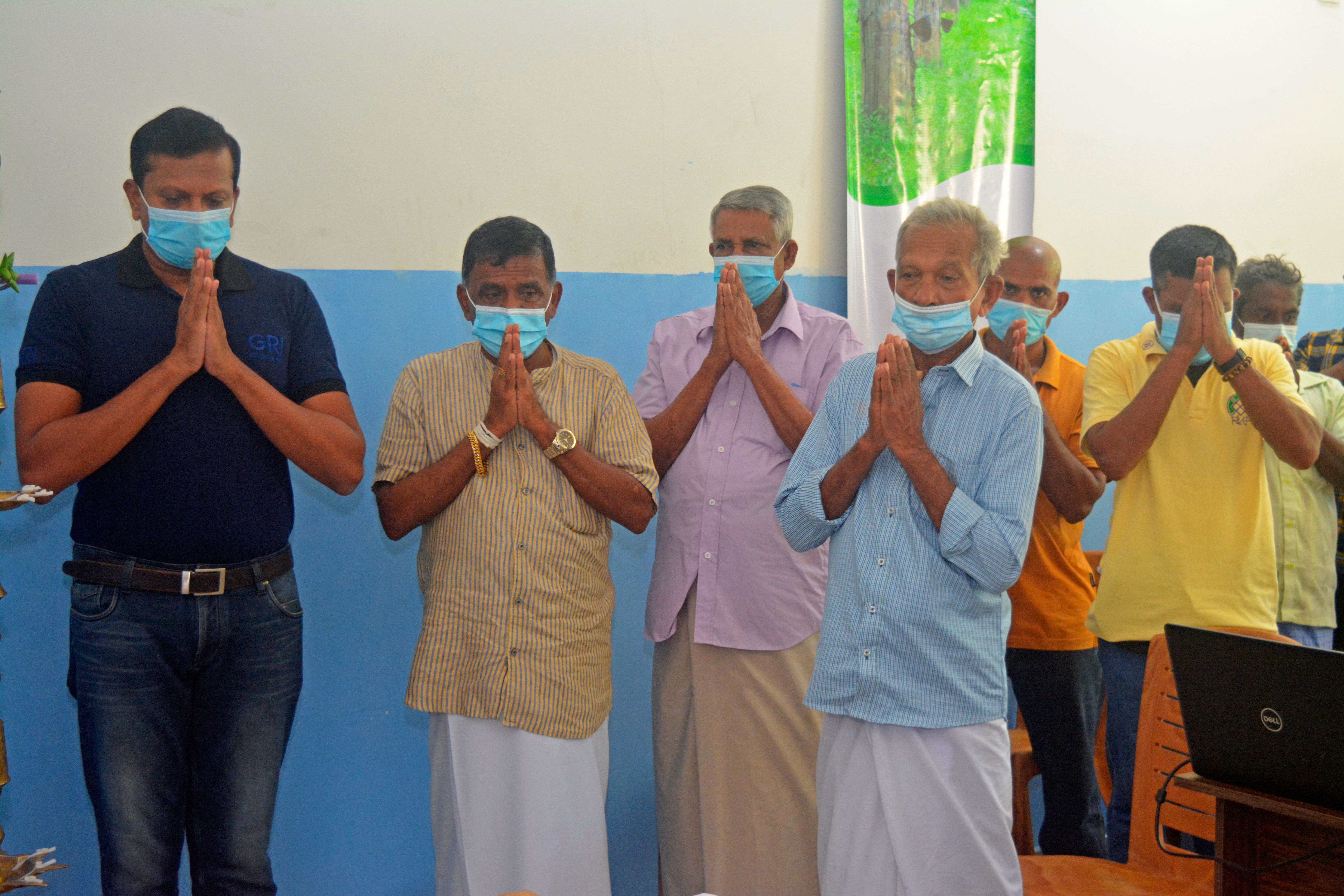 Opening ceremony blessings for the new collection centre
The rubber farmers were taken on a live virtual tour of the GRI manufacturing facilities, where it was similar to them walking through the factory. GRI showed and explained the different processes of how the rubber supplied by the farmer eventually becomes an internationally renowned high-quality tire. This enabled the rubber farmers to understand and appreciate the process in which they too are stakeholders.

A highlight of the event was the launch of the natural rubber procurement App (first phase) by GRI. The App will analyze supplier trends and also see GRI moving away from a paper-based manual data collection process to a paper-less environmentally friendly digital process.